TOP > Urban Disaster Prevention Research Core
Urban Disaster Prevention Research Core
Prof. Tadashi ISHIHARA

Room J3

Mail-Box: J3-10

TEL: 045-924-5484

E-mail: ishihara.t.ai(at)m.titech.ac.jp


Please replace "(at)" with "@".



HomePage: https://www.tishihar.net
Research Field Structural Engineering / Earthquake Engineering
Objective  Realization of buildings and urban areas sustainable and resilient to multi-hazard
Current Topics


・Seismic design load for nonstructural components of buildings
・Damage reduction effect of uplift motions of buildings during earthqukes
・Seismic design method for steel building structures with CLT walls
・Reuse of pile foundations in existing buildings
・Flood load for buildings, Rain-on-snow load for buildings
| | |
| --- | --- |
| Numerical response analysis of uplift behavior of buildings during earthquakes | Shaking table test of large-scale partition walls |
---
Research Field Volcanology, Seismology, Geo-electromagnetism, Resource engineering
Objective  Crustal fluids play an essential role in volcanic eruptions and inland earthquake generation. To remotely sense their distribution and transport, we focus on electrical conductivity, a physical property sensitive to the presence and connection of fluids. Thus, we develop exploration methods using electromagnetic induction and its applications. We also study its application to engineering topics such as supercritical geothermal resources and coastal groundwater.
Current Topics


・KAKENHI, International joint research on precise frequency comb electromagnetic monitoring technology for phreatic eruption prediction
・MEXT/ERI Univ. Tokyo funding, The Second Earthquake and Volcano Hazards Observation and Research Program
・NEDO, Research and Development of Supercritical Geothermal Resources,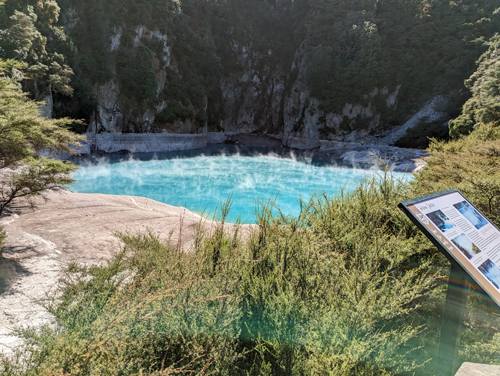 Electromagnetic ACROSS experiment at Inferno Crater lake, Waigangu Thermal Valley, New Zealand.
We have collaborations with GNS Science on the development of preciseelectromagnetic monitoring system and its application to Inferno Crator lake, which shows 9m variation of water level with 38 days period.
---
Research Field Structural Engineering / Seismic Engineering / Reinforced Concrete Structures
Objective Resilient structures for various natural disasters
Current Topics
・Evaluation of capacity in load and deformation of high rise buildings
・Proposal of high performance structures resilient to earthquakes
・Proposal of long-life and large-span buildings using precast and prestressing technology
・ Enhancement of seismic performance of piles and pile caps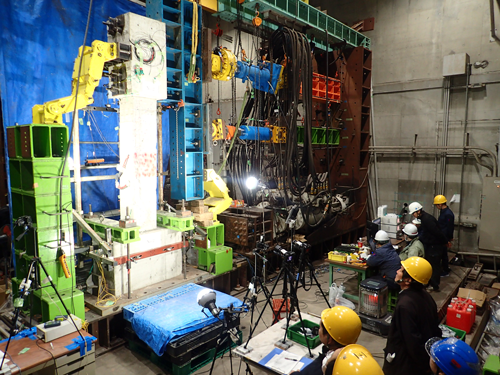 Experiment on RC members with high strength reinforecement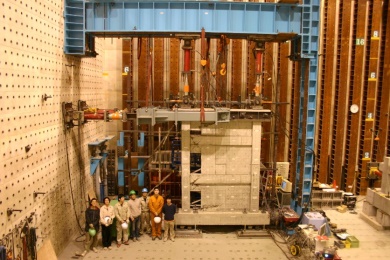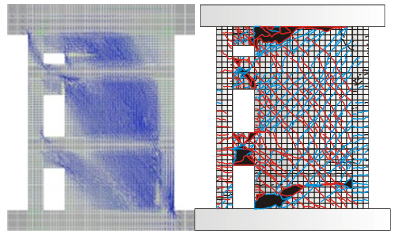 Structural test and numerical modeling of RC walls

---
Prof. Kenji NOGAMI

Room:

TEL: 045-924-5484

E-mail: Nogami.k.aa(at)m.titech.ac.jp


Please replace "(at)" with "@".



HomePage:

Research Field Volcanology・Geochemistry
Objective  Prediction of volcanic eruptions by geochemical methods
Current Topics


・Volcanic activity observation and eruption prediction by chemical methods.
・Behaviour of volatile components associated with volcanic activity.
・Leaching processes of roc-forming components through acidic solution-rock reaction experiments.
・Development of precise analytical methods for chloride ions.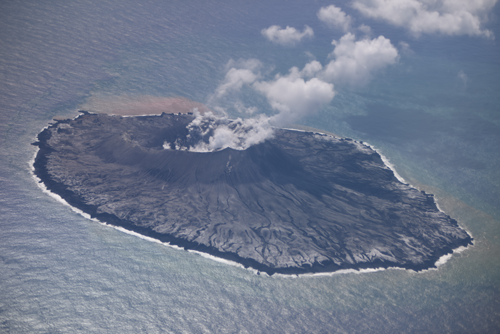 ---
Research Field Seismic control, Non-structural component, Socio-functional continuity technology
Objective Realizing the resilience of building structures, and enhancing the disaster prevention
Current Topics
・Seismic dampers and seismic retrofit
・Quick inspection method based on the visible damage
・Seismic repair of the damaged steel members after earthquake
・Damage reduction for LGS partition walls in eqrthquake


・Seismic design index based on human behavior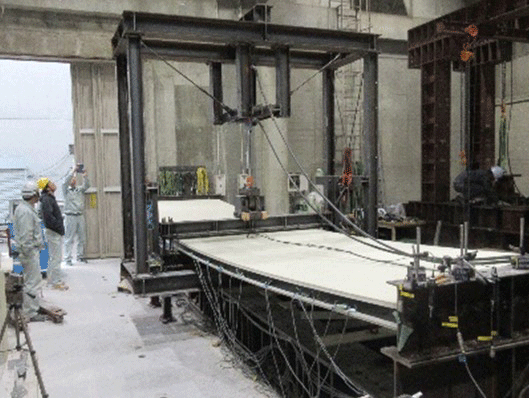 Evaluation of seismic performances of LGS(Light Gauge Steel) partition wall by out-of-plane loading test
---
Assoc. Prof. Wataru KANDA

Room:

S5-405B

Mail-Box: S5-14

TEL: 045-924-5306

E-mail: kanda.w.aa(at)m.titech.ac.jp


Please replace "(at)" with "@".



HomePage: http://www.ksvo.titech.ac.jp/~kanda/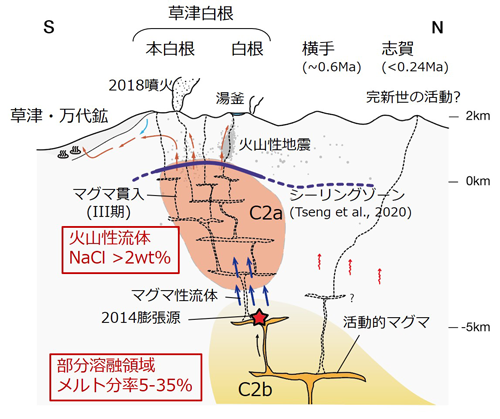 Magmatic-hydrothermal system of the Kusatsu-Shirane Volcano inferred from the resistivity structure (Matsunaga et al., 2022)
---
Research Field Response control building, Seismically isolated building, Wind-resistant design
Objective  Construction of safety and security buildings to earthquake and wind
Current Topics


Response evaluation of vibration control and seismically isolated building considering characteristic change of devices by long duration loading such as long period ground motion and strong wind, and its design methods

High-rise Isolated Building where Earthquake and
Wind Observation are Carried out in Suzukakedai Campus

Temperature Distribution of Viscoelastic Damper
under Long Duration Loading
---
Research Field Volcanology (Geophysics/Geochemistry)
Objective Advancement of volcano disaster prevention based on thermal studies of volcanic activity
Current Topics
・Modeling of shallow hydrothermal system based on multi-parametric observations at Kusatsu-Shirane volcano
・Risk assessment of lateral eruptions using soil gas
・Development of a multi-parametric observation method for volcanoes using drones
Soil gas sampling from a new crater formed by
the phreatic eruption of Mt. Motoshirane in 2018.
Schematic diagram of the hydrothermal system associated
with the 2018 Mt. Motoshirane eruption (Terada et al., 2021).
https://doi.org/10.1186/s40623-021-01475-4
---
Research Field Structural Engineering, Seismic Engineering, Concrete Structures
Objective Improvement in performance and safty of building structures
Current Topics


・Bond and anchorage performance of deformed bar in reinforced concrete members
・Structural performance of reinforced concrete beam with opening
・Monitoring method for measuring deformation of building structures
・Mechanical performance of lap slice in reinforced concrete member
・Seismic performance of RC frame supporting steel roof of gymnasium
| | |
| --- | --- |
| Loading test of reinforced concrete beam with opening | Measurement by using MEMS accelerometer |
---
---
Current Topics
・Seismic performance of ductile RC walls
・Repairability of RC structures
・Perormance of mixed wall-frame systems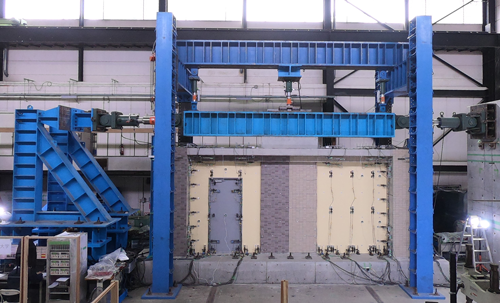 Testing of a full-scale wall-frame structure with non-structural elements.
---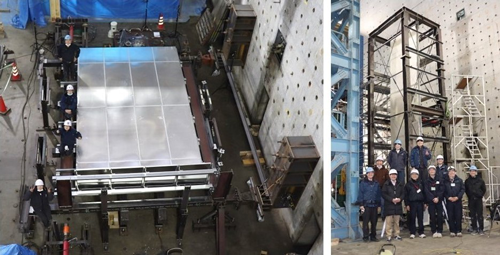 Structural experiments on various members in buildings
---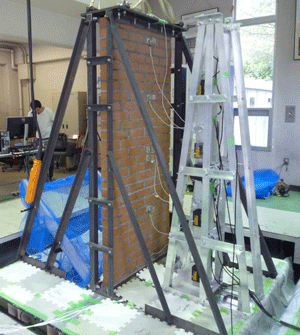 Shaking table test for out-of-plane performance evaluation of brick masonry infill wall