Message from the Director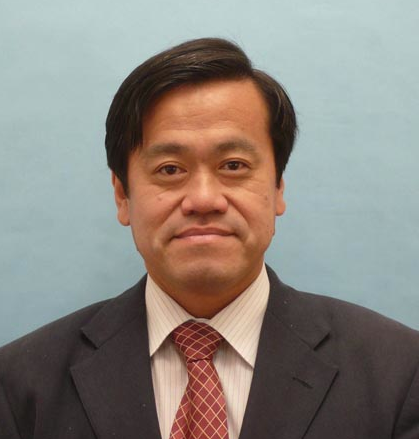 Dr. Fumio KOYAMA
Room: R2-108
E-mail: mirai.dir(at)jim.titech.ac.jp
Please replace "(at)" with "@".


 It is over one year since Laboratory for Future Interdisciplinary Research of Science and Technology (FIRST) launched. Tokyo Institute of Technology reorganized its research structure on April 1st, 2016 and launched the Institute of Innovative Research (IIR) involving about 180 faculty members to enhance international collaboration in emerging and interdisciplinary research fields. The IIR consists of four research laboratories for new missions, two research centers, and 10 research units, which will conduct cutting-edge research in small teams. Among the four research laboratories, FIRST was formed by merging five organizations; Precision & Intelligence Laboratory, Imaging Science and Engineering Laboratory, Quantum Nanoelectronics Research Center, Structural Engineering Research Center and ICE Cube Center. FIRST has about 90 researchers, including 22 professors, 23 associate professors, 21 assistant professors, which is the largest research laboratory in IIR.
 Our mission is to create innovative industrial technologies by fusing various research fields such as mechanical engineering, information science and technology, electrical and electronic engineering, metallurgy, environmental engineering, disaster prevention engineering, social engineering, chemical engineering and materials science. The target is to conduct advanced science and engineering that will lead to the creation of innovative industrial technologies and more prosperous future.
Rapid progress in academic research resulted in difficulties that specialized fields are becoming increasingly segmented. The global community is being confronted by important issues that involve various specialized fields. Research promoted with only specialized knowledge of increasingly segmented fields cannot satisfy the requirements from the community. Thus, sustainable innovations could be expected by promoting interdisciplinary research bridging various research fields. For this purpose, interdisciplinary collaborative research team will be formed based on individual creativity. FIRST is dedicated to fostering future development and prosperity for society by promoting interdisciplinary research and industrial implementation in collaboration with industry to meet needs of the era. In particular, rapid progress is being made toward "Smart Society" involving the use of robots, IoT and AI. We are focusing on the fusion of various sensor technologies, actuators, high speed wireless and broadband optical communications and information science.
 One of the interdisciplinary research programs, the Biomedical Engineering Center was started, which is a network-type joint usage and collaborative research center. We started the center involving Institute of Biomaterials and Bioengineering, Tokyo Medical and Dental University, FIRST, Tokyo Institute of Technology, Research Institute for Nanodevice and Bio Systems, Hiroshima University, Research Institute of Electronics, Shizuoka University began as a program of the Japanese Ministry of Education, Culture, Sports, Science & Technology (MEXT) in April 2016. The center promotes innovative researches in the field of biomedical engineering with the strong network of four institutes. The number of the joint usage and collaborative subjects in the field last year was 33 and is increased to 54 this year. We also signed the collaborative research agreement with Graduate School Dentistry, Tohoku University in July, 2016. In April 2017, Collaborative Research Chair of Real-scale Experimental Mechanics for Building/civil Structural Members was founded with supports from industries.
 In addition, all the faculty members in FIRST contribute to education in undergraduate and graduate schools. We will make a genuine contribution to the international community by fostering global leaders with deep knowledge and skills, and the capability to lead the industry.
 We will do our best to create innovative industrial technologies and to contribute the education of innovative young researchers and engineers. On behalf of all the members of FIRST, I would like to appreciate your suggestions and supports to our activities.
May 25, 2017
Director, Professor


Dr. Fumio KOYAMA