Message from the Director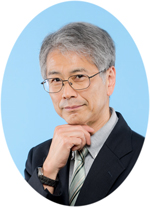 Dr. Takeshi Hatsuzawa


Room: R2-108
E-mail: mirai.dir(at)jim.titech.ac.jp
Please replace "(at)" with "@".

---
 Laboratory for Future Interdisciplinary Research of Science and Technology (FIRST), which was started in April, 2016 with the new Tokyo Tech structure, will celebrate its third year. Under the Innovative Institute of Research (IIR), it was launched as the largest research organization consisting of about 90 staff members, and the research concerning the creation of the next generation industry and its social implementation are the mission. The research field is focused on existence as a research center that fosters interdisciplinary field, including mechanical engineering, electrical and electronic engineering, metal engineering, information engineering, environmental engineering, disaster prevention engineering, social science and so on. Therefore, at the monthly faculty meeting, we set up time to introduce each current research and use it as an opportunity to obtain inspiration from other research fields.
 In addition, we are promoting cooperation with outside of Tokyo Tech on research and development in the medical field etc. We are currently working as a network-based collaborative research base in a project of the Japanese Ministry of Education, Culture, Sports, Science and Technology (MEXT) since FY2016. Here, we are trying to integrate functions by collaborating with Tokyo Medical and Dental University (Institute of Biomaterial and BIoengineering), Hiroshima University (Research Institute of Nanodevice and Bio Systems), and Shizuoka University (Research Institute of Electronics). In March, 2018, FIRST hosted an international symposium, had about 270 participants, and has been promoting networking among researchers.
 Meanwhile, regarding industry-academia collaboration, we are focusing on introducing research issues to companies by URAs, matching research matters with companies, and bridging the seeds of the Future Laboratory and social needs. In addition, as a response to natural disasters, etc., in April, 2017, "E-Defense" was established, that can evaluate the destruction and vulnerability of a gigantic structure with actual size with the aim of constructing laboratory facilities for 3D applied force. Moreover, we have accepted 1 core and 2 Collaborative Research Chairs in 2018 and 1 Collaborative Research Cluster and 1 Collaborative Research Program in 2019 for social implementatgion.
 As part of the improvement of the research environment, we have acomplished the consolidation and sharing of clean rooms and experimental equipment, which were scattered on campus, by the MEXT project budget. In addition to advancing the development of support facilities that researchers are easy to use and also useful for the students, we began opening up the facilities to inside and outside the Tokyo Tech with the cooperation of the technical department. Also, FIRST open house to the industry and the general public is held every year in autumn, and we are striving to publicize and publish research activities.
 Although the social environment surrounding FIRST, such as the declining birthrate and aging of population and capacity reduction and budget cuts, is going to shrink year by year, we are determined to develop for the researches of new technologies corresponding to these and human resources development responsible for social implementation. So we would like to ask for your continued support for FIRST.
April 1, 2019
Director, Professor