TOP > News > The first message: Asst. Prof. Hidetaka KAMIGAITO
News

The first message
Hidetaka KAMIGAITO(Intelligent Information Processing Research Core)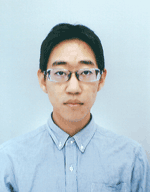 I have started a new post of an Assistant Professor in Laboratory for Future Interdisciplinary Research of Science and Technology in April 2018.
After acquiring a Ph.D. degree in Department of Computational Intelligence and Systems Science of Tokyo Institute of Technology, in March 2017, I have worked as a research associate at NTT Communication Science Laboratories.
In the doctoral course, I mainly engaged in the tasks related to statistical machine translation in natural language processing (NLP) field,
At NTT Communication Science Laboratories, I mainly worked on solving problems in the NLP field by using deep neural networks. From now on, I would like to address issues of document units in NLP. I appreciate your kind of continued support.

Okumura & Takamura Lab: http://lr-www.pi.titech.ac.jp/