TOP > Imaging Science and Engineering Research Center
Imaging Science and Engineering Research Center
Prof. Itsuo KUMAZAWA

Room: R2-330

Mail-Box: R2-59

TEL: 045-924-5291

E-mail: kumazawa.i.aa(at)m.titech.ac.jp
Please replace "(at)" with "@".
HomePage: http://kuma2.isl.titech.ac.jp/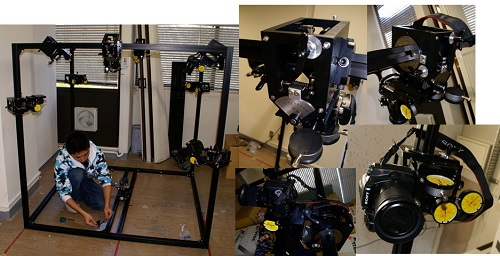 Multiple view image observation system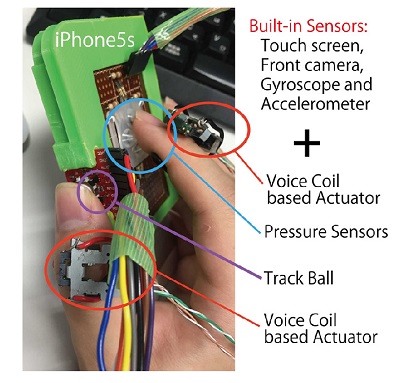 Multi-modal user interface.
---
Research Field Spintronics using light
Objective Contribute solid state physics and optics/photonics through the study on new optical devices
Current Topics
・Circular polarized light emitters and detectors, involving spin amplification
・All-optical three terminal devices with light-sensitive magnets
・Non-equilibrium magnetization triggered by photonic excitations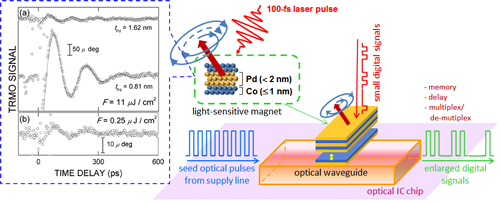 Experimental data of photo-excited precession of magnetization (left), schematic illustration of Co/Pd ultra-thin multi-layers (upper center), and the concept of three-terminal photonic device utilizing photo-magnetic property (lower right).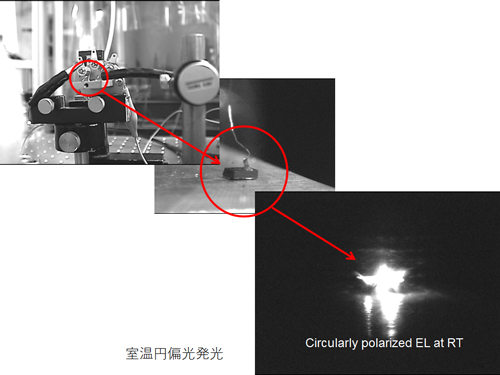 ---
Prof. Kenji SUZUKI

(Specially Appointed) 〔WRHI〕

Room:R2-523

Mail-Box: R2-58

TEL: 045-924-5028

E-mail: suzuki.k.di(at)m.titech.ac.jp
※Please replace "(at)" with "@".
HomePage: http://www.ece.iit.edu/~ksuzuki/
Research Field Deep learning, Machine learning, Computer-aided Diagnosis, Artificial Intelligence, Biomedical Image Understanding.
Objective To develop computational intelligence that learns, from image examples, physicians' skills and knowledge in interpreting images to help make smart decisions in biomedicine.
Current Topics
・

Cognitive Machine Learning: Study on deep learning that realizes the functions, such as cognition, recognition and understanding, of the human visual system.


・

AI Doctor: Development of intelligent computer-aided systems that assist physicians in early detection, accurate diagnosis, effective treatment, and better prognosis of diseases.


・

Virtual Imaging: Development of machine-learning technologies that learn to virtually acquire the physical phenomena and functions in imaging.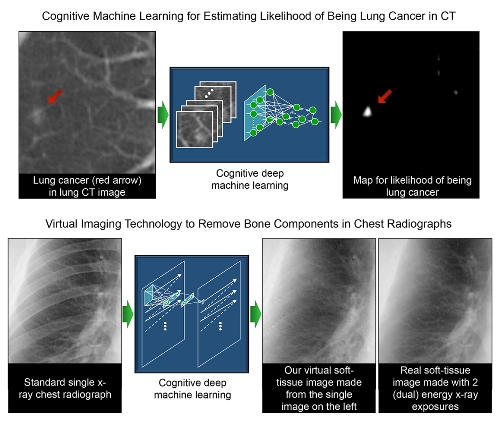 ---
Assoc. Prof. Hiroaki IINO

Room: J1-207

Mail-Box: J1-2

TEL: 045-924-5181

E-mail: iino.h.ab(at)m.titech.ac.jp
Please replace "(at)" with "@".
HomePage: http://www.isl.titech.ac.jp/~iino/
Research Field Organic electronics, Imaging devices
Objective Liquid crystalline organic-semiconductors toward large-area imaging devices
Current Topics
・Study on quality liquid crystalline organic-semiconductors
・Organic transistors using liquid crystalline organic-semiconductors
・Study on solution process using liquid crystallinity
・Study on carrier transport properties in liquid crystalline organic-semiconductors
・Optoelectornic devices using liquid crystalline organic-semiconductors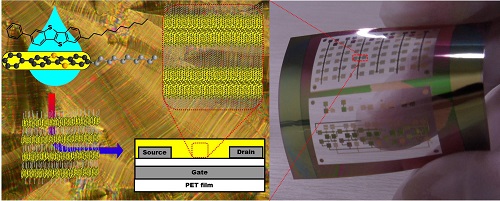 Organic transistors using liquid crystalline organic-semiconductors fabricated by solution process on a plastic film
---
Assoc. Prof. Takashi OBI

Room: R2-326

Mail-Box: R2-60

TEL: 045-924-5482

E-mail: obi.t.aa(at)m.titech.ac.jp
Please replace "(at)" with "@".
HomePage: http://www-obi.isl.titech.ac.jp/
Research Field Social Information System, Information Security, Medical Image and Information Processing
Objective Development of information systems and imaging systems that are used in the medical field and public sector.
Current Topics
・Secure networks using the security modules
・Medical network systems
・Japanese National e-ID system
・Advanced techniques of the medical information
・Reconstruction method for the Positron Emission Tomography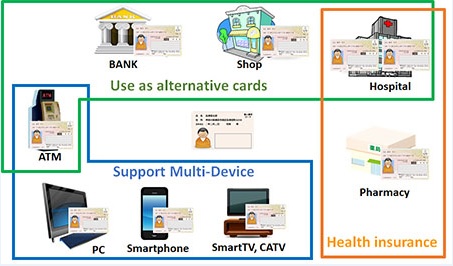 Extension of the utilization of My Number Card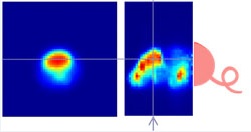 Estimation of the PET functional image
---
Research Field Integrated devices/circuits, Micro thermoelectric generators
Objective Integrated electronics for low-power energy-efficient logic systems
Current Topics
・Low-power energy-efficient CMOS logic technology using nonvolatile retention
・Nonvolatile memory technology for microprocessors and SoCs
・Micro thermoelectric generator technology for internet-of-humans (IoH)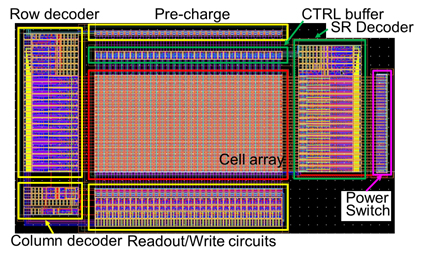 Nonvolatile SRAM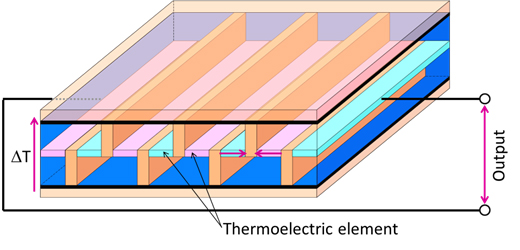 Thin-film micro-TEG
---



Assoc. Prof. Akira OHNO

(Specially Appointed)〔Iino Lab〕

Room: J1-207

Mail-Box: J1-2

TEL: 045-924-5181

E-mail: akira(at)isl.titech.ac.jp
※Please replace "(at)" with "@".
HomePage: http://www.isl.titech.ac.jp/~iino/
---
Lecturer Shuichiro YAMAMOTO

(Specially Appointed) 〔Sugahara Lab〕

Room: J3-1218

Mail-Box: J3-14

TEL: 045-924-5456

E-mail: sh_yamamoto(at)isl.titech.ac.jp
Please replace "(at)" with "@".
HomePage: http://www.isl.titech.ac.jp/~sugaharalab/
---
Asst. Prof. Hiroyuki SUZUKI

Room: R2-224

Mail-Box: R2-55

TEL: 045-924-5183

E-mail: hiroyuki

(at)

isl.titech.ac.jp
Please replace "(at)" with "@".
HomePage: http://asist.ssr.titech.ac.jp/
Current Topics
・Contactless finger vein authentication systems
・Pathological image analysis based on multi-spectral images


・Medical information management systems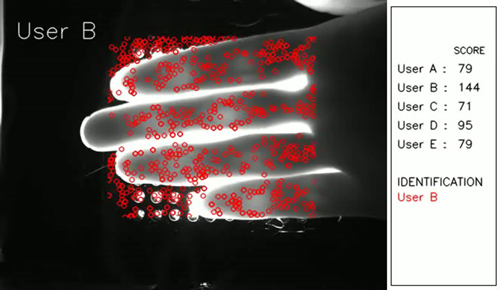 Contactless finger vein authentication system
---
Current Topics


・Spin-photonic devices emitting and detecting circularly polarized light


・Cancer diagnosis technology using spin-polarized light emitting diodes (spin-LEDs)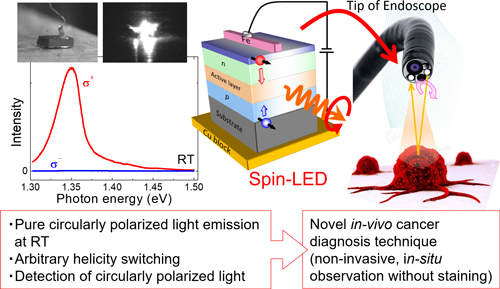 ---



Asst. Prof. Jin ZE

(Specially Appointed)〔Suzuki Lab〕

Room: R2-525 

Mail-Box: R2-58

TEL: 045-924-5303 

E-mail: jin.z.ab

(at)

m.titech.ac.jp
Please replace "(at)" with "@".
HomePage: http://www.ece.iit.edu/~ksuzuki/
Current Topics
・

Development of a deep learning model dedicated to medical imaging


・

Developments of deep-earning based computer-aided diagnosis (CAD) for medical images


・

Deep-learning based quality improving method for low dose image