TOP > Advanced Materials Research Core
Advanced Materials Research Core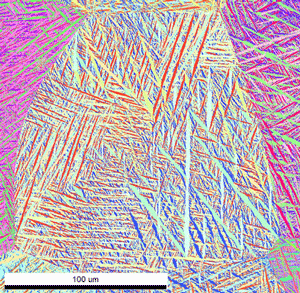 Fractal domain structure in a shape memory alloy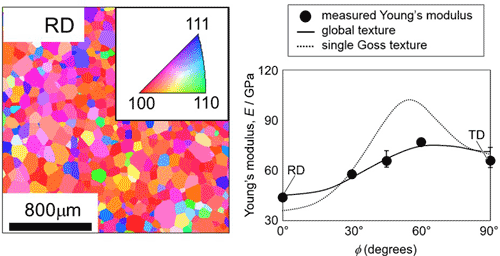 Low Young's modulus in a titanium alloy by a development of Goss orientation
---
Prof. Masato SONE

Room: R2-920

Mail-Box: R2-35

TEL: 045-924-5043

E-mail: sone.m.aa(at)m.titech.ac.jp
Please replace "(at)" with "@".
HomePage: http://www.ames.pi.titech.ac.jp/



Micro-compression specimen




Micro-bending specimen


Micro-tensile specimen


Various micro-testing specimens proposed (Possible to examine micro-compression,bending and tensile deformation)
---
Prof. Hideki HOSODA

Room: R2-916

Mail-Box: R2-27

TEL: 045-924-5057

E-mail: hosoda.h.aa(at)m.titech.ac.jp
Please replace "(at)" with "@".
HomePage: http://www.mater.pi.titech.ac.jp/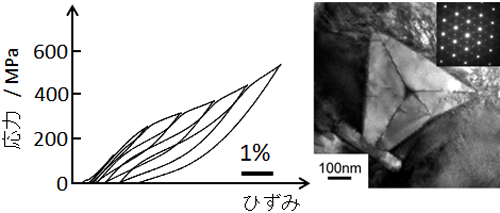 Superelastic behavior and unique internal structure of TiMoSnZr biomedical alloy.

Micro CT image of NiMnGa ferromagnetic shape memory alloy particle distributed silicone composite (left) and SEM image of NiMnGa particle with smooth surface by Bi-modified pulverization process.
---
Asst. Prof. Akira UMISE

Room: R2-915

Mail-Box: R2-27

TEL: 045-924-5061

E-mail:umise.a.aa(at)m.titech.ac.jp
Please replace "(at)" with "@".

HomePage: http://www.mater.pi.titech.ac.jp/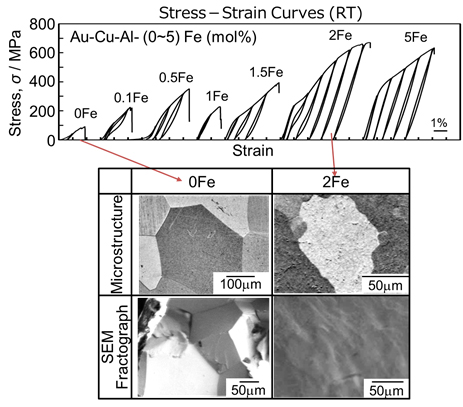 The additional elements decreases grain size and that serrated grain boundaries were formed, thereby mechanical properties improvement.
---

Texture in the biomedical titanium alloy with low Young's modulus
---
Asst. Prof. Yu SEKIGUCHI

Room: R2-216

Mail-Box: R2-31

TEL: 045-924-5012

E-mail: sekiguchi.y.aa(at)m.titech.ac.jp
Please replace "(at)" with "@".
HomePage: http://www.csato.pi.titech.ac.jp
| | | |
| --- | --- | --- |
| Bio-inspired adhesive devices | | Directional diperdency of adhesion force |
---
Asst. Prof. Masaki TAHARA

Room: R2-919

Mail-Box: R2-27

TEL: 045-924-5061

E-mail:tahara.m.aa(at)m.titech.ac.jp
Please replace "(at)" with "@".
HomePage: http://www.mater.pi.titech.ac.jp/

Superelasticity and microstructure of stress-induced martensite in Ti-Nb alloy single crystal
---
Asst. Prof. Tso-Fu Mark CHANG

Room: R2-906

Mail-Box: R2-35

TEL: 045-924-5631

E-mail: chang.m.aa(at)m.titech.ac.jp
Please replace "(at)" with "@".
HomePage: http://www.ames.pi.titech.ac.jp/
| | |
| --- | --- |
| Electrodeposited Au-Cu alloy micro-cantilevers | Flexible silk/Au/ZnO photocatalytic material |