TOP > Applied Electronics Research Core
Applied Electronics Research Core
Prof. Kazuo

TSUTSUI

Room: J2-1103

Mail-Box: J2-69

TEL: 045-924-5462

E-mail: tsutsui.k.ac(at)m.titech.ac.jp
Please replace "(at)" with "@".
HomePage: http://www.tsutsui.ep.titech.ac.jp
Research Field Electron devices, Electronic materials and processes, Crystal growth
Objective  Research and development of high performance electron devices based on new material and process technologies
Current Topics
・Low resistivity contact technologies for AlGaN/GaN HEMTs.
・GaN transistors with fin structures fabricated by selective area growth techniques.
・High efficiency Si IGBT.
・Analyses of 3D structure of impurities doped in semiconductors by atomic holography techniques.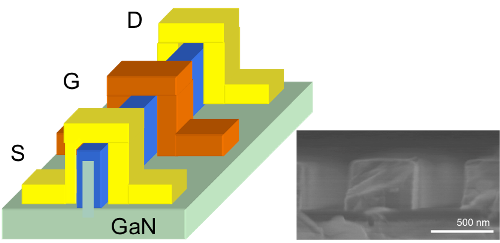 GaN FinFETs formed by selective area growth processes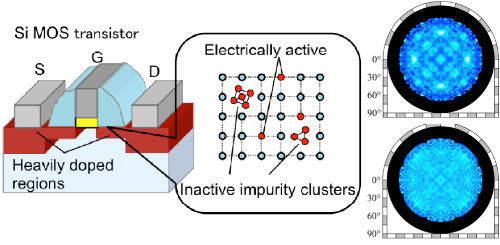 Analyses of 3D atomic structures of impurity atoms doped in Si devices by hotoelectron holography
---
Prof. Kentaro

NAKAMURA

Room: R2-718

Mail-Box: R2-26

TEL

: 045-924-5090

E-mail: nakamura.k.ah(at)m.titech.ac.jp




Please replace "(at)" with "@".

HomePage: http://www.nakamura.pi.titech.ac.jp/
Research Field Applied Acoustic Devices
Objective Development of high-speed distributed sensor system and actuators
Current Topics
・Non-contact transport/manipulation of droplets using ultrasonic field.
・Ultrasonic motors and actuators.
・Optical/ultrasonic measurement for healthcare use.
・Optical Fiber Sensors.
・Visualization of acoustic field


Non-contact manupilation of droplets using ultrasonic levitation.
---
Prof. Masato MOTOMURA

Room

: J3-1715-2

Mail-Box: J3-30

TEL: 045-924-5653

E-mail: motomura(at)ict.e.titech.ac.jp




Please replace "(at)" with "@"

HomePage:
Research Field AI computing research (Research Unit, Institute of Innovative Research, since FY2019)

Objective Establishing structure-oriented computing architectures for wide-range AI applications
Current Topics
Reconfigurable computing architectures for
・ Deep Neural network (DNN) accelerators
・ Ansemble learning accelerators
・ Annealing machines
and so on.

Binary DNN Reconfigurable in-Memory Accelerator LSI
---
Prof. Hiromichi

OHASHI

(

Specially Appointed)〔

Tsutsui Lab

〕

Room: J2-1206
Mail-Box: J2-68

TEL

: 045-924-5471
E-mail: ohashi.h.ad(at)m.titech.ac.jp
Please replace "(at)" with "@".
---
Prof. SZE, Simon Min

(Visiting)

〔

Tsutsui Lab

〕

Mail-Box: J2-68
TEL: 045-924-5471
E-mail:
 
---
Assoc. Prof. Hiroyuki

ITO

Room: S2-408

Mail-Box: S2-14

TEL

: 045-924-5010

E-mail: ito.h.ah(at)m.titech.ac.jp




Please replace "(at)" with "@".

HomePage: http://masu-www.pi.titech.ac.jp
Research Field Integrated Circuits, RF Circuits, Sensor Networks
Objective Research on interface technology to connect real space and cyberspace
Current Topics
・Wireless Communication Circuit Technology
・Sensor Interface Circuit Technology
・IT Technology for Agriculture
・Wireless Positioning Technology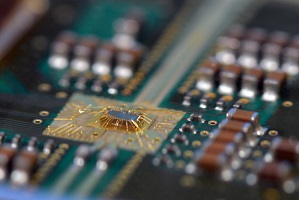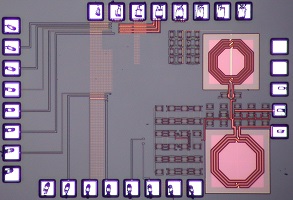 Fig1:Low-Phase-Noise Fractional-N Synthesizer for Wireless Communication. Fig2:Ultra-Low-Power Wireless Transceiver.
---
Assoc. Prof. Akitoshi

OKINO

Room: J2-1306

Mail-Box: J2-32

TEL

: 045-924-5688

E-mail: okino.a.aa(at)m.titech.ac.jp




Please replace "(at)" with "@".

HomePage: http://ap.first.iir.titech.ac.jp
Research Field Atmospheric Plasma Engineering
Objective Development of new atmospheric plasma sources and its application for medical/analytical/ environmental/ material field
Current Topics
・Multi-gas temperature-controllable atmospheric plasma source
・Measurement system for skin/material surface adhesion compounds
・Elemental analysis in single iPS/cancer cell
・Sterilization, hemostasis, waste gas decomposition by LTP
・Surface treatment for high-strength adhesion

---
Assoc. Prof. Marie

TABARU

Room: R2-713

Mail-Box: R2-25

TEL

: 045-924-5051

E-mail: tabaru.m.ab(at)m.titech.ac.jp




Please replace "(at)" with "@".

HomePage: http://tbr.first.iir.titech.ac.jp/en/
Research Field Acoustic engineering, Medical ultrasound, Food science, Welfare technology
Objective Our group studies measurement technology using ultrasonic and optical waves for medical care and agriculture.
Current Topics
・Firmness measurement of fruits
・Tactile sensor utilizing acoustic responses of an elastic tube
・Endoscopic elastography using optical coherent tomography
・Motion monitoring using ultrasound and

EMG

signal
・Fusing imaging of ultrasonic and optical image

| | |
| --- | --- |
| | |
| Firmness measurement of fruits using airborne ultrasonic transducer | Tactile sensor utilizing acoustic responses of an elastic tube |
---
---